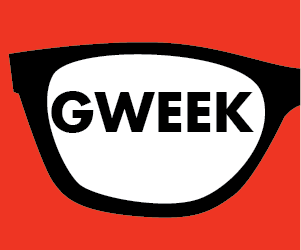 I am a podcast listener. I listen to them on my commute, when I exercise, when I walk from place to place and when I craft. Essentially I try to find reasons to do things that allow me to listen to podcasts. Now because I actually listen to podcasts I have a hard time listening to them while I program or write. This makes me sad sometimes, but I survive.
Because I love podcasts so much, and the time available to me to listen to them is so little, the shows I listen to are at a minimum. This mean that if I add a show I typically need to drop a show.
There are problems with the medium of podcasting, but there are two that stand out for me. The first is production value. The second is time.
In the case of the production value, some podcasters simply don't have the money to invest in a proper setup. This can mean that the show is either hard to listen to, or in some cases almost impossible. Post production work can only fix so many issues with the initial recording.
In the case of time, some podcasting producers seem to think that time doesn't matter. If they have two hours to interview someone then the completed show should be released at two hours. Sometimes this works, but often it doesn't. I've found that some podcasting producers are afraid of killing their babies. In the case of podcasting the baby is often the random ramblings of an overly long conversation. When this happens enough times I end up listening to the next few shows at two-time speed. If that still doesn't remedy the tedium for the show then I just stop listening to it. Sometimes I come back, sometimes I don't. I can be fickle, but I'm also fair.
But enough about my love and issues with podcasts. Let's talk about Gweek.
This is my favorite podcast.
Let me say that again.
This is my favorite podcast.
I've been a big Boing Boing fan for years. I have recently found a way to make Boing Boing a part of my weekly routine again, after a long period of time where I just caught it as I could, but I'll discuss this more in another post. The reason I mention Boing Boing is because Gweek is hosted by Mark Frauenfelder, the co-founder and an editor of Boing Boing (along with being the editor of the awesome Make Magazine – that I was just given as a Christmas gift from my parents). It is usually co-hosted by the oft-late (because of Skyrim) Rob Beschizza, Managing Editor of Boing Boing, and Ruben Bolling, the mastermind behind Tom the Dancing Bug.
Before I became a regular listener, each time Gweek was mentioned on Boing Boing I always said that I should at least check out an episode. Finally I did. It was episode 26. The reason I decided on this one was because it mentioned in the show notes about how Mark had an addiction to Dungeon Raid. I suffer from the same affliction, so I had to hear about how he avoided the intervention that I would typically require.
The show begins, "Gweek is where the editors and friends of Boing Boing talk about comic books, science fiction and fantasy, video games, board games, tools, gadgets, apps and other neat stuff." Everything that I like!
When I had finished listening, it was clear that I had found a show that I would need to make room for on my dance card playlists.
Joel Johnston was a guest/co-host of the show. I've been an admirer of Mark, Rob and him for some time. Joel did not disappoint and the conversation was filled with humor and insight. It was great. I was especially pleased about the discussion of Minecraft, a game that I have recently started playing and enjoyed, the Skylanders game, that I had heard of but knew almost nothing about, the book The Postmortal, that I immediately added to my Amazon wish list, and, of course, the iOS game Dungeon Raid.
It was the next day that the next episode with Seth Godin came out. I got to listen to some of it as I went for a short run. Seth as a guest was super insightful and a great conversationalist. I got to learn more about his work on The Domino Project. I am late to this game, but I found it a fascinating experiment. Mark also gave us a heads-up on Collin's Lab. After watching one of his short seven minute videos I know more about electronics schematics than I ever have before. I also added Handmade Music Factory to my Amazon wish list. This stuff is so cool.
And I couldn't wait another week to hear the next one, so I started to go back to the earlier episodes. They're all this good.
I listened to the episode with John Hodgman, and while I disagreed with the opinions regarding the DC Reboot (I actually am excited about being able to get into comic story lines that make sense), I am now reading Atomic Robo because of the conversation. It is really good. John continued the string of great guests.
I listened to the episode with David-Michel Davies, the executive director of the Webbies. I signed up for the Netted email list after that episode and had a half dozen sites that I needed to check out.
And the episode with Michael Kupperman led to my education on the comic strip Cul de Sac, Orchid and The Last Man Alive.
But the last two episodes, the one with Jon Ronson, author of The Men Who Stare at Goats, and the other with Maggie Koerth-Baker, the Boing Boing Science Editor, have just been off the charts good. Jon and Maggie were endlessly entertaining and interesting. By the end of Jon's episode I had already purchased his ebook, which was great, and started to wonder who around me was a psychopath. By the end of Maggie's episode, I had a new web comic to start reading (Oglaf, which is absolutely fantastic and totally NSFW), I couldn't wait for Maggie's new book to be released, and I wished I had the time to play Skyrim.
I'm now back as far as episode 22, and I like this show so much that I plan on going through the rest of the catalog.
But let's run full circle here. My two big complaints about podcasts are production value and time. Well Mark Frauenfelder keeps the time perfect. I don't think there's been a show that's gone much beyond an hour. I really appreciate that. The production value leaves something to be desired. Mark occasionally remarks that his USB mic needs to be unplugged and replugged, and there are some occasional challenges with static and background noise. But the quality of the conversation is so excellent that these details become insignificant. I would listen to this show while they sat on a steam powered train.
So if you're looking for a podcast that is filled with geeky, neat and thoughtful conversation, along with great recommendations of terrific media, you must listen to Gweek. I can't get enough.
TL;DR
Follow Up
I'm currently listening to Gweek 30. Guest Barry McWilliams is terrific. I love hearing about the artist process and this show definitely gets into that.
Also, Dungeon Quest, Book One has already been added to my Amazon Wish List.
I'll probably end up finding a way to finish up the episode tonight after my oldest goes to sleep.
Follow Up Two
This has really tickled me. I wrote a short note to Mark Frauenfelder about how much I like the show and he posted it on Boing Boing. I think that's pretty cool.